5/25/2004 12:24:22 PM|||peter patnaik|||The local store has had Dr. Brown's Black Cherry Soda on sale now for about two months for 49 cents (1 liter) while the normal 12 oz cans are still 99 cents. The one I got today tastes really funny though, like it is stale though that might be because I hurt my tongue last night trying to drink an ultra thick Reese's Cup milk shake.

Tonight is the night of my first radio show of the summer. The Station WUAG (check the links section) streams online, so everyone can listen. I play pre-war blues and gospel from 11pm - 1am (EST) so be sure to check it out. If you want to hear any particular songs leave me a message in the comment section and I'll be sure to get it on the air.

Only one song tonight because I've been listening to this one song for almost 13 hours in a row now (almost I stopped to listen to 'this moment in black history' and veiver albums) so it's what I'm really feeling right now.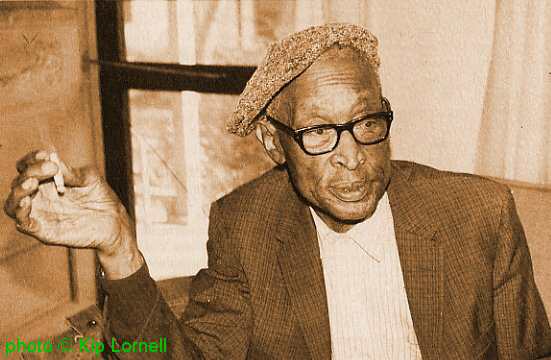 Pink Anderson, from South Carolina, while lesser known then the others played an important role in the development of the Piedmont Blues. Piedmont Blues known for its flashy guitar playing and good natured attitude on life (as well as a deeply country religious side) is normally associated with Blind Boy Fuller and Rev. Gary Davis. Pink Anderson was a touring partner with Gary Davis both early in life when Anderson recorded a few sides with Columbia and then later when they were both "re-discovered" in the late 50's and into the 60's. Anderson is a good of guitar player as Blind Boy Fuller mixed with a lower pitched Sonny Terry voice. This song also features vocals from Simmie Dooley (great blues name) who is featured on all of Anderson's early sides, but I haven't heard anything with just Dooley solo.

Anderson's son Little Pink Anderson is also a very good blues singer and has a few cds out on the Music Maker Foundation (see links section) his homepage with info on himself as well as his day is - http://www.littlepink.20m.com/


|||108550428063158662|||"Concrete Steps"5/25/2004 01:01:12 PM|||Kris|||Hey man, Nice choice. Have you heard any of the Little Pink CD on Music Maker? That is some really good stuff. Cool John play on it but he really does a nice subtle job, not too over the top. I really like it, check it out if you haven't.5/25/2004 06:35:53 PM|||peter patnaik|||Yea i've only heard a few songs by him. they seemed pretty good - i didn't even notice Cool John playing on it, which is a good thing at any rate.5/26/2004 04:40:51 PM|||polkyphonickid|||This one wouldn't download for me.

They made me sign up for a blog just to post this.